It is very important to follow some basic safety measures to make woodworking safe, satiating and enjoyable.

To help you accomplish that I'm going to share some crucial woodworking safety tips with you in this post. Well, If you are an experienced woodworker, you may already be aware of these simple safety rules, but if you are a total newbie, it's worth your while to read and internalize these crucial safety rules.

It's every woodworker's dream to flaunt the best power tools in their wood shop. Nothing wrong with that, but you must also know that these

power tools

also contribute to most injuries in a wood shop!

Granted, power tools make your woodworking tasks a lot efficient and easier, but they can be equally dangerous too if not handled with care. Even the slightest negligence can put yourself and even others in harms way. So it's extremely crucial to abide by some basic safety precautions to make woodworking fun and enjoyable!

Always wear a safety gear

You need to wear an appropriate safety equipment for different woodworking tasks and tools. For instance, you must always wear a

hearing protection

while working with noisy tools like routers and planers.

Well, routers reminded me of a fantastic video that I saw lately, I'm sure you will find it useful too, please watch it:

If you are applying finishes, always wear a latex glove, and for adhesives and glues, a nitrile glove is a better alternative (esp. if you are allergic to latex). But protective glasses must be worn all the time - the moment you step into your wood shop until you leave the area.

Wear appropriate clothing

In a wood shop, avoid loose-fit clothing that can get entangled in a

saw blade

or cutter head. Your attire must be comfortable as well as good enough to prevent you from any willful wooden chips emanated from cutting. It's better to keep any loose swinging jewelry like bracelets or neck chains aside before stepping into your wood shop.

This video should give you a better idea of what I'm talking about!

Stay sober and clean
If you are even slightly intoxicated, don't venture on any woodworking task, wait until you are sober. Resist the craving for alcohol or any other intoxicating substance until you are out of your wood shop. Intoxication greatly increases the chances of getting injured while working with a power tool.

By the way, if you are an absolute beginner in woodworking, you may get easily overwhelmed by the mind-boggling variety of tools that you may find in a store. Well, here's a video that should help you choose only what you need to quickly get started in woodworking!

Changing Blades or Bits? Always Disconnect the Power!
If you are changing blades or bits on your power tool or planning to do any other maintenance job, always make sure that it is disconnected from the power before venturing on a blade change!

Remember, it's not enough to just check that the switch is in 'OFF' position. You must pull the plug out! The switch may have conked off or malfunctioned, so never take chances. Cos I've heard horrific stories of woodworkers getting seriously hurt just by overlooking this rudimentary safety rule.

By the way, if your tool's power cable is hard-wired into the circuitry, you need to trace out the appropriate circuit and flip the switch to the 'OFF' position, and then return to your tool and switch it 'ON' and ensure that there is no power coming into the tool before making any adjustments.

This short video is worth watching!

Make sure your blades and bits are SHARP
This point cannot be emphasized enough. Well, if you have been woodworking for a while, this is a no-brainer tip. But you may wonder, how this is even a safety tip? Well, if your tool has sharp blades or bits, it will prevent binding and kickbacks, avoiding a potential injury. And it greatly improves the efficiency of your tool and helps get more things done out of it in less time if your blades and bits are sharp! A sharp blade also produces cleaner cuts! So there are obviously mechanical advantages here apart from the safety benefits of having sharper blades and bits.

Here's a short video on avoiding the scary "kickbacks" from your lumber!

​Ensure there are no metal pieces, screws or nails in the stock
Any metal piece in your stock (the lumber that you cut) can damage your cutting head and drastically increases the chances of blade-binding and kickback, a common cause of woodworking injury! So always make sure that there are no metal pieces, screws or nails embedded in your stock before starting to cut. I would even recommend using a metal detector to inspect the stock for any metal pieces before commencing a cut.

Follow the right cutting direction
You must abide by this rule of direction while working with woodworking power tools. The movement of the lumber (or the movement of the tool against the wood) must be against the rotational direction of the cutting edge. For instance, if a table saw blade is rotating towards you, i.e. in anti-clockwise direction, the lumber must be fed from your front into the blade, against the rotational direction of the blade. If you feed the wood from the rear, it would damage the wood and may also injure you.

Hopefully this video should clear things up a lot for you.

​Exercise utmost caution while approaching blades with hands
Never take your hands anywhere close to a blade while the tool is working, NEVER! And even when the blade is stationery and the power switch is OFF, use a push-stick or a scrap lumber bit to remove the waste or cut-offs from the blade tooth or the gullet. The switch can malfunction or get accidentally flipped 'ON', so stay away from the blades even when it is not moving!

This video supplements what you just read and offers more valuable blade safety tips, so please watch it!

​Last but not the least is "stay focused" while working with a power tool!
Avoid any kind of distractions while you are working on a power tool in your wood shop! If you are distracted by someone or something while you are in the middle of a cutting task, never commit the mistake of taking your eyes off and turning your head in the direction of the distraction. If you think it is really important for you to deal with the distraction, stop what you are doing, switch off the tool, remove the power cord (to be absolutely safe) and then attend to the interference.

If you have more safety tips to add, please let me know through a comment.


And before you leave, don't forget to grab 50 free woodworking plans and a 440 pages eBook absolutely free by clicking here.
Powered by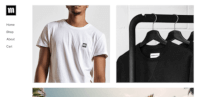 Create your own unique website with customizable templates.